Poster Presentation Guidelines
Technical Specs
Participants should prepare their poster according to the following instructions:
Please prepare your poster on one sheet of cardboard. Alternatively you may display your material
on several smaller sheets.
The dimensions of the poster should not exceed 90 cm wide x 120 cm high.
Allocate the top of the poster for the title and authors as stated on the submitted abstract.
The text, illustrations, etc. should be bold enough to be read from a distance of two meters (six feet).
Tacks and technical equipment will be available for the mounting of posters.
Please also refer to the Final Program for the poster number assigned to you (in case of poster updates).
Please use the board with the same number .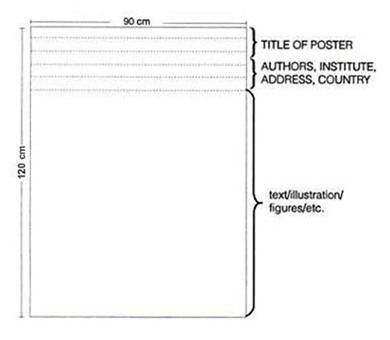 Poster Sessions
Poster sessions will take place during the lunch breaks on the conference days – March 04 – 05, 2019 as  indicated in the program:
Monday, March 04th, 2019 between    13:15 – 14:15 
Tuesday, March 05th, 2019 between   13:00 – 14:00 
During the sessions the poster presenters will be visited by designated poster judges. Each presenter should stand by their poster  in order to discuss their research work with the judges. Poster presenters will be allocated 3 minutes to present their poster, plus 2 min for discussion and questions from the judges.
Presenters will be informed of their allocated presentation time by email closer to the event.
The submitter of the poster, ranked first by the judges, will be be awarded with the Best Poster Prize. To learn more click here.
Poster Presentations will be located in the Poster Area inside the Exhibition & Networking Hall on Level 1.
Poster Mounting
Monday, March 04th, 08:00 – 10:30
Poster Dismantling
Tuesday, March 05th, 16:00 – 18:00
The organisers will not be responsible for any posters that are not dismantled until the designated hour specified above.