Welcome Letter from BrainTech 2019 Co-Chairpersons
BrainTech 2019: Minding the Future
Dear Friends and Colleagues,
It is our honor and pleasure to invite you to participate in the 4th International Brain Technology Conference, BrainTech 2019, to be held March 4-5 in Tel Aviv, Israel.
BrainTech has established itself as a leading global meeting place for the neuro-innovation community. It presents a unique opportunity to connect and learn about the latest developments in brain research and brain technologies, engage with leading researchers, clinicians and industry executives, meet braintech startups, and participate in unparalleled discussions and networking opportunities, all geared towards fostering new collaborations.
The highly successful BrainTech 2017 conference hosted over 750 attendees from the entire brain ecosystem; startups, entrepreneurs, investors, clinicians and scientists, industry executives, and government representatives.
BrainTech 2019 program themes will include Neurowellness, Digital Brain Health and Therapeutics, Brain Stimulation and Neuromodulation, and the Computational Brain.
We invite you to take part in this fascinating conference and have access to:
World renowned keynote lecturers
An innovative brain technology exhibition and Startup Pavilion
A Startup Competition, including a pitch session of the finalist teams on the main stage
An advanced meeting platform that facilitates one-on-one meetings , initiating dozens of cooperation and business opportunities
Join us there to see and be seen!
We look forward to your support and participation at BrainTech 2019, March 4-5, 2019
Best regards from Israel,
Dr. Rafi Gidron
Founder and Chairman IBT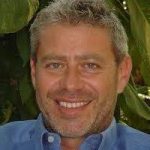 Miri Polachek
Founding Executive Director IBT (ex-officio) CEO Joy Ventures